Regular price
$129.00 USD
Sale price
$99.00 USD
Unit price
per
Sale
Sold out
Calling all cocktail enthusiasts! Welcome to the future of drinking cocktails. With our professionally handcrafted wooden cocktail smokers you can now take the classic cocktails we all know and love and revolutionize them.

Whats included:
1 Fitzgerald Hickory Drink Smoker
1 High Quality Butane Torch (butane not included)
4 wood blends

(Maple, Cherry, Hickory, White Oak)

3 replacement screens
---
What is a Cocktail Smoker? Cocktail Smokers Are incredible devices that allow a user to infuse the taste of their favorite cocktail with the bold, sweet, savory, and toasted flavors that we have to offer in our wood blends. Simply put it on top of your glass, fill the top with your favorite wood blend, and using a torch, smoke your wood blend and watch how it revolutionizes your drinking experience.

The Fitzgerald cocktail smoker was influenced by the "queen of Jazz" herself Ella Fitzgerald. The caramelized sugars from the hickory wood Creates a sweet, bacon-like flavor that will leave lasting notes in your glass that will make you want to sing.

Flavor Profile:when smoking with Hickory wood you will find that it burns with a clean smell with a slightly stronger flavor that can create a sweet bacon like aroma. 80% of our flavor profile comes from the specific wood blend that you would chose while the Smokers themselves, being made from hardwood, offer the additional 20% of the flavor profile

As soon as you open your package we make it easy to start smoking your favorite drinks. Great for parties and social events, Mixology at restaurants and bars, and Wonderful gifts for the holidays for the people who influence you the most.
*Butane not included


View full details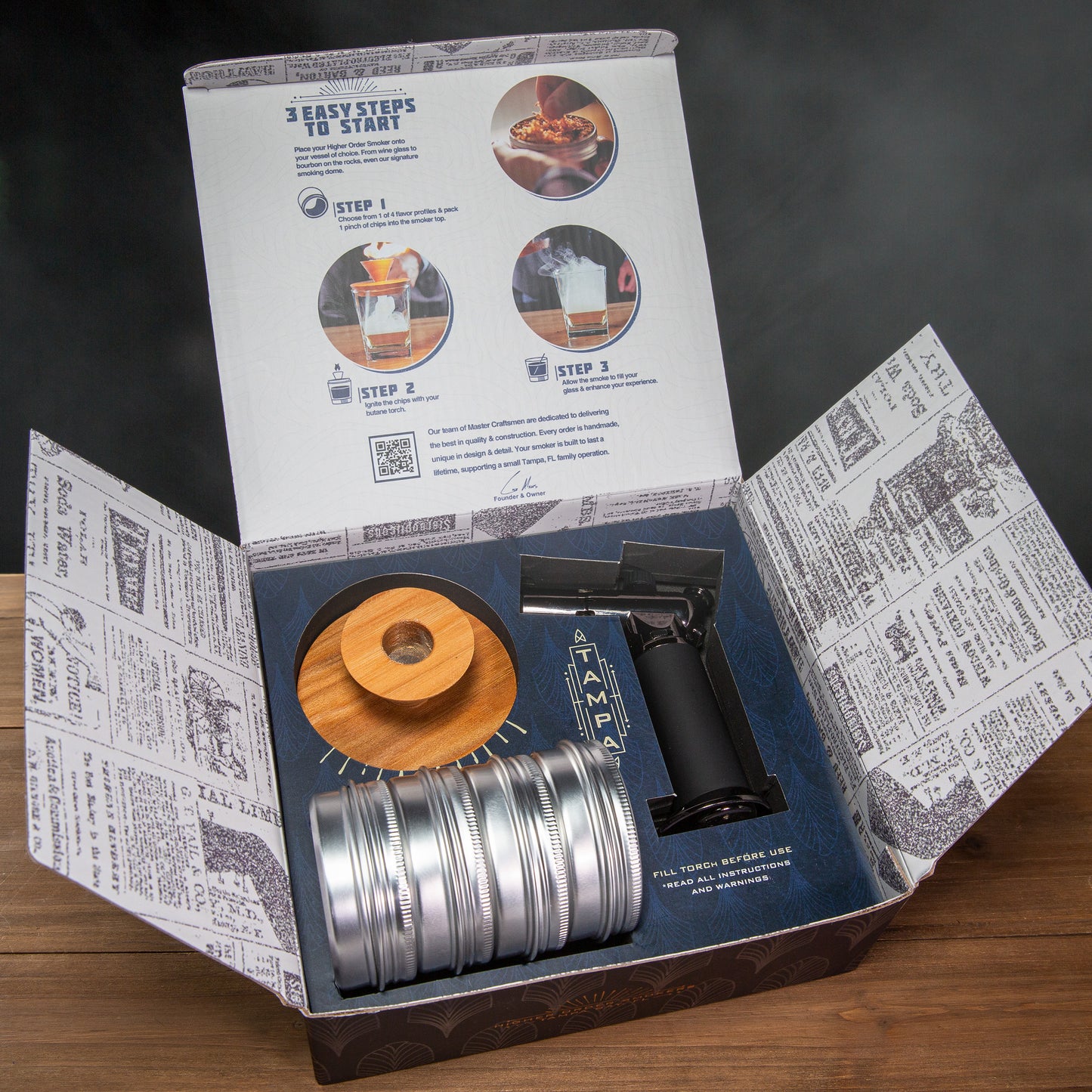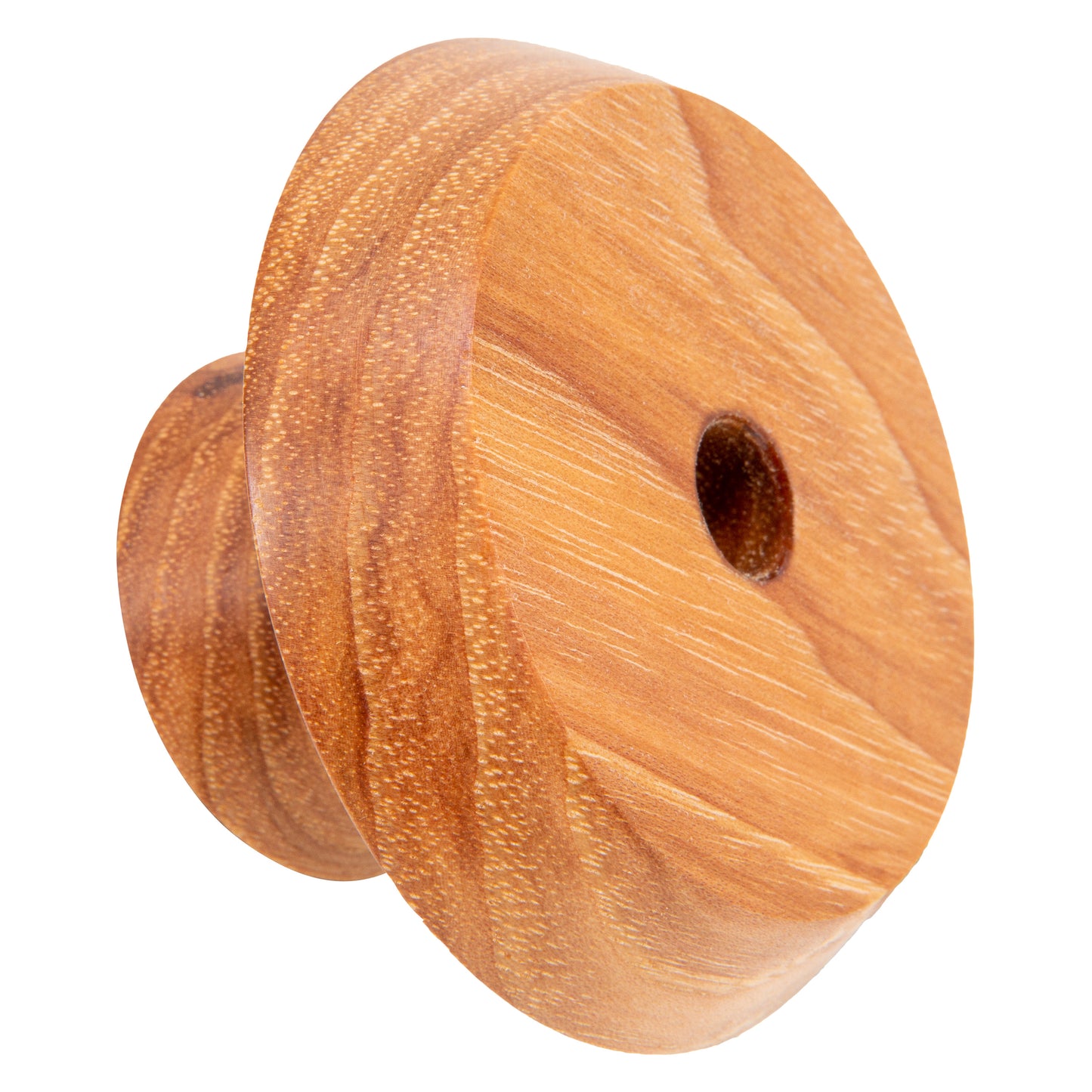 FOX 13 Tampa Bay: Higher Order Drink Smokers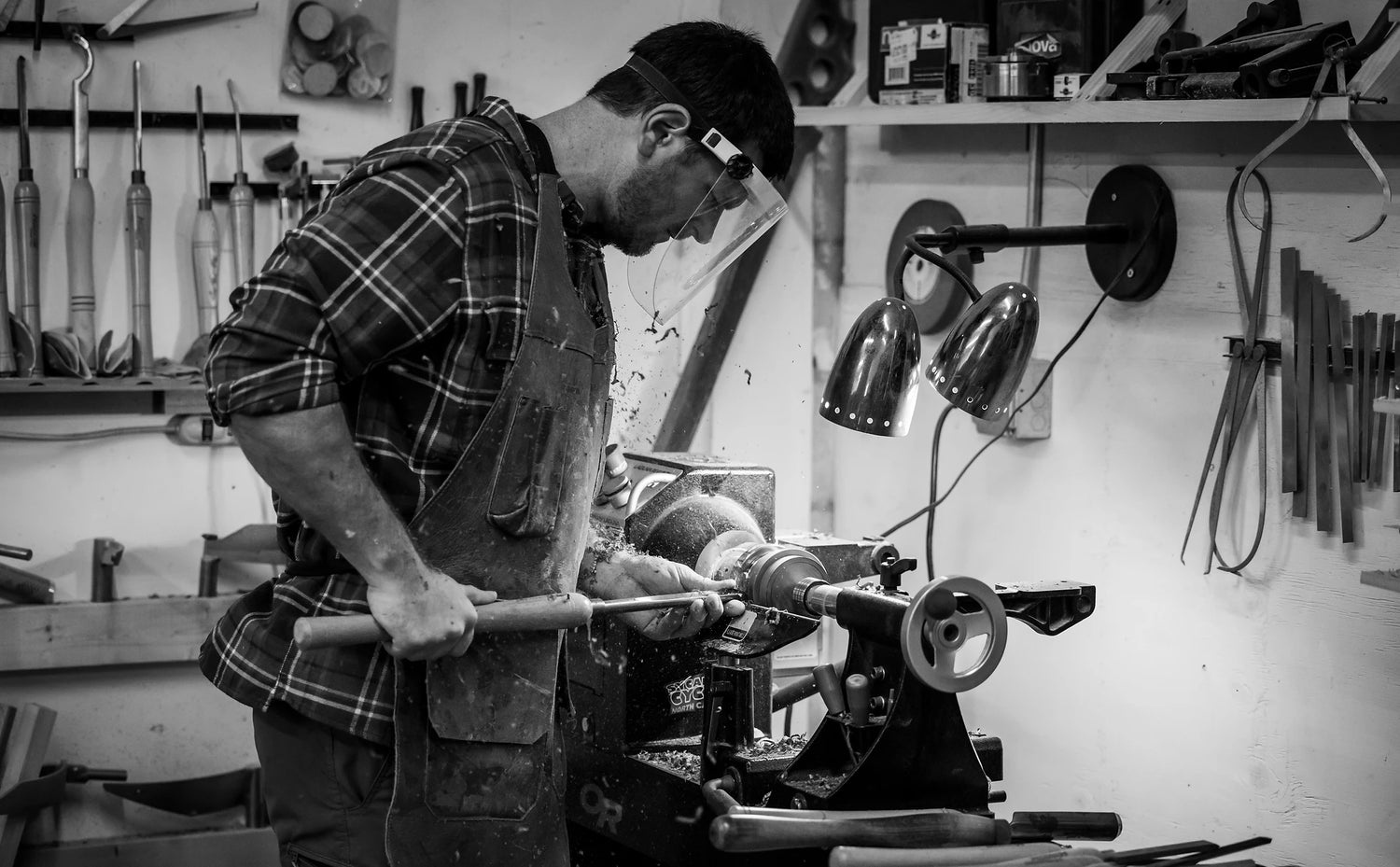 OUR STORY
At Higher Order, we take time and care to ensure every product we finish is up to our standard. With a history in woodworking and architecture studies, the shop culture is based around appreciating materials and the importance of the process of making by hand. The time and effort spent on each smoker is something that we hope shines through in the finished product. Thank you everyone for your support and helping us to make this business what is is today!